Do you ever feel like a small fish in a huge pond, swimming aimlessly without purpose or meaning? It can be hard to find our true place in life and make sense of the events that take us down certain paths. 
We all have goals, but sometimes it's difficult to set them – and even harder to stay motivated when faced with challenges. 
So what is the key to finding happiness and fulfillment in life? How do we create meaning out of our experiences and gain clarity on how best to use our unique talents? 
By taking time for self-reflection and understanding how your own personal purpose fits into the larger world, it's possible to transform these feelings of confusion into satisfaction. These blog posts will help you discover where you fit in today's landscape.
"Life is never made unbearable by circumstances, but only by lack of meaning and purpose." - Viktor Frankl
If you feel as if your life is lacking meaning, there's good news – it doesn't have to be that way! "What are some rules
Read More »
Latest on Purpose & Meaning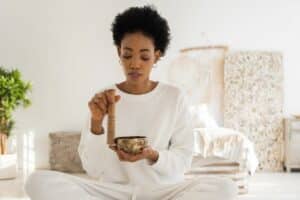 Though the placebo effect is not yet fully understood, it's clear that it can be
Read More