Some days seem to drag on and on, and it's hard to find the motivation to keep going. That's why it's important to start the week off with some positive reinforcement.
We've all been there: The week has just started and we're feeling overwhelmed. There are so many things to do, and it seems impossible to get everything done. If you're looking for a little motivation, here are some powerful daily motivational quotes to help you get through the week.
These quotes will remind you of your goals, and they'll give you the inspiration you need to keep going. So don't despair – take a deep breath and read on! You can do this!
Read also: 80 Inspirational Wellness Quotes To Boost Your Health
Monday motivational quotes to get you going
2. "Success isn't about how much money you make; it's about the difference you make in people's lives." -Michelle Obama
3. "It's not what you do once in a while, it's what you do day in and day out that makes the difference." – Jenny Craig
4. "Happiness is not something ready made. It comes from your own actions." -Dalai Lama
6. "The only way to do great work is to love what you do." – Steve Jobs
7. "Your mind is a powerful thing, when you fill it with positive thoughts, your life will start to change." -Anonymous
8. "The only way to achieve the impossible is to believe it is possible." – Charles Kingsleigh
9. "Wellness starts with self-care and self-love" – unknown
10. "Inhale courage, exhale fear." – Unknown
Read also: 21 Health Sayings/Quotes & The Facts Behind Them

Tuesday motivational quotes to stay motivated
12. "You don't have to be great to start, but you have to start to be great." – Zig Ziglar
13. "Wherever you go, no matter what the weather, always bring your own sunshine." – Anthony J. D'Angelo
14. "Life is 10% what happens to me and 90% of how I react to it." – Charles Swindoll
15. "You have a choice in this life – you can either be right or be happy!" – Unknown
16. "Life begins at the end of your comfort zone." – Neale Donald Walsch
17. "You are the only one who can make the difference, so do not wait for someone to come and change your life; start today!" – Unknown
18. "The miracle is not that we do this work, but that we are happy to do it." – Mother Teresa
19. "Success is not final, failure is not fatal; it's the courage to continue that counts." – Winston Churchill
20. "Be thankful for what you have; you'll end up having more. If you concentrate on what you don't have, you will never, ever have enough." – Oprah Winfrey
Wednesday motivational quotes for the middle of the week
22. "Change the way you look at things and the things you look at will change." – Wayne Dyer
23. "You are enough, just as you are." – Brené Brown
24. "The happiness of your life depends upon the quality of your thoughts." – Marcus Aurelius
25. "When we are no longer able to change a situation, we are challenged to change ourselves." – Viktor Frankl
26. "Don't wait for everything to be perfect before you decide to enjoy your life." – Joyce Meyer
27. "Be gentle with yourself, you're doing the best you can." – Unknown
28. "The secret of change is to focus all of your energy, not on fighting the old, but on building the new." – Socrates
29. "It is never too late to be what you might have been." – George Eliot
30. "The first step towards getting somewhere is to decide that you are not going to stay where you are." – J. P. Morgan Jr.
Thursday motivational quotes to keep going
32. "A strong positive mental attitude will create more miracles than any wonder drug." – Patricia Neal
33. "You can, you should, and if you're brave enough to start, you will." – Stephen King
34. "Success is not the key to happiness. Happiness is the key to success. If you love what you are doing, you will be successful." – Albert Schweitzer
35. "Successful people do what unsuccessful people are not willing to do. Don't wish it were easier; wish you were better." – Jim Rohn
36. "The future belongs to those who believe in the beauty of their dreams." – Eleanor Roosevelt
37. "Don't be pushed by your problems, be led by your dreams." – Ralph Waldo Emerson
38. "You are never too old to set another goal or to dream a new dream." – C.S Lewis
39. "Courage is the most important of all the virtues because without courage, you can't practice any other virtue consistently." – Maya Angelou
40. "I have learned over the years that when one's mind is made up, this diminishes fear; knowing what must be done does away with fear." – Rosa Parks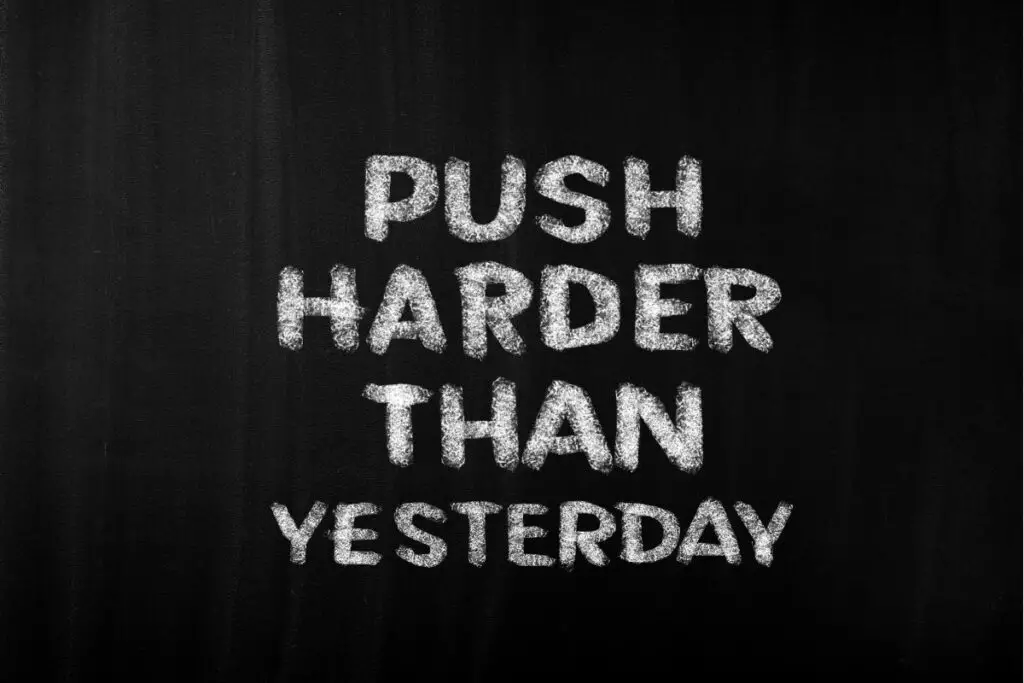 Friday motivational quotes to power through the week
42. "Be kinder to yourself and then let your kindness flood the world." – Pema Chödrön
43. "You can't calm the storm, so stop trying. What you can do is calm yourself. The storm will pass." – Timber Hawkeye
44. "Sometimes the biggest act of courage is a small one; to put one foot in front of the other, and keep going." – Unknown
45. "The most important relationship in your life is the one you have with yourself." – Diane Von Furstenberg
46. "Life isn't about finding yourself. Life is about creating yourself." – George Bernard Shaw
47. "Today is a new day, don't let your history interfere with your destiny" – Steve Maraboli
48. "You are enough. You have nothing to prove to anyone." – Unknown
49. "It's not about perfect; it's about effort. And when you bring that effort every single day, that's where transformation happens. That's how change occurs." – Jillian Michaels
50. "Take care of yourself first so you can be your best for others." – Unknown
Saturday motivational quotes to end the week
52. "If you don't make mistakes, you aren't really trying." – Unknown
53. "The best way to predict the future is to create it." – Abraham Lincoln
54. "The secret of getting ahead is getting started." – Mark Twain
55. "If you want something you've never had, you must be willing to do something you've never done." – Thomas Jefferson
56. "Success is walking from failure to failure with no loss of enthusiasm." – Winston Churchill
57. "The best way out is always through." – Robert Frost
58. "A dream doesn't become reality through magic; it takes sweat, determination and hard work." – Colin Powell
59. "Do what you can with all you have, wherever you are." – Theodore Roosevelt
60. "Believe you can and you're halfway there." – Theodore Roosevelt
Sunday motivational quotes to start the week
62. "Take a deep breath and remind yourself that no feeling is final." – Unknown
63. "Do something today that your future self will thank you for." – Unknown
64. "Be patient with yourself. Self-growth is tender; it's holy ground. There's no greater investment." – Stephen Covey
65. "Go outside and sit in the sun, nature feeds your soul." – Unknown
66. "You can't go back and change the beginning, but you can start where you are and change the ending." – C.S Lewis
67. "Every day may not be good, but there is something good in every day." – Unknown
68. "Happiness is not a destination. It is a way of life." – Dalai Lama
69. "We are all in the gutter, but some of us are looking at the stars." – Oscar Wilde
70. "Everything you need, you already possess; you just have to remember it and access it." – Unknown
Read also: 9 Simple Steps To Be A Better You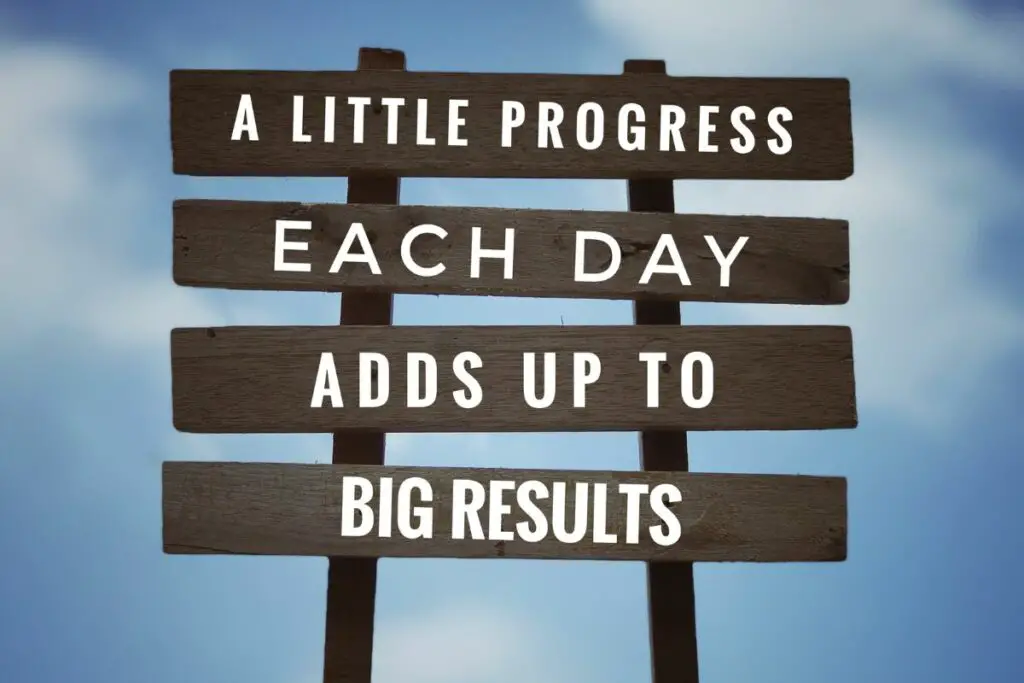 Positive quotes to brighten your day
71. "The brightest future will always be based on a forgotten past; you can't go on well in life until you let go of your past failures and heartaches." – Albert Einstein
72. "It is not the mountain we conquer but ourselves." – Edmund Hillary
73. "You can't cross the sea merely by standing and staring at the water." – Rabindranath Tagore
74. "The only limit to our realization of tomorrow will be our doubts of today." – Franklin D. Roosevelt
75. "Happiness depends upon ourselves." – Aristotle
76. "If you want to live a happy life, tie it to a goal, not to people or objects." – Albert Einstein
77. "Positive thinking will let you do everything better than negative thinking will." – Zig Ziglar
78. "A positive attitude can really make dreams come true- it did for me." – David Bailey
79. "It does not matter how slowly you go as long as you do not stop." – Confucius
80. "Never regret a day in your life. Good days give you happiness and bad days give you experience." – Unknown
Final words on Powerful Daily Quotes To Get You Through The Week
Conclusion paragraph: Thank you for reading! I hope these quotes have helped motivate and encourage you as you start your week. Please feel free to share this post with your friends, and don't forget to comment below and let me know which quote was your favorite.
Related topics
Wellness quotes for healthy living
Maintaining good health and well-being is essential for a happy life. Staying physically and mentally healthy can be a challenge, but having motivation to stay on track with your wellness journey is key – and one of the best ways to motivate yourself is by reading inspiring quotes about wellness! Read more
What daily routine should I incorporate to stay healthy?
Are you looking to make your life healthier? Well, then you're in luck. In this blog post, we will explore several tried-and-true strategies that can help you take back control of your health and well-being.
From simple lifestyle changes to integrating mindful practices into your daily routine, there are many ways to boost your energy levels and get yourself on the right track towards a better, happier life.
Learn how customizing a healthy daily routine tailored to meet your needs can have incredible long term effects when it comes to prioritizing both physical and mental well-being. Read on for insider tips from industry experts ready to share their best practices with you! Read more