Physical self-care is a much easier and cheaper alternative to sickness and psychological distress. Always make yourself a priority.
If you think that physical self-care is optional, then you may be surprised to discover that you've been gravely misled. The truth is, self-care is essential for your wellbeing. But it's not always your fault if you haven't made yourself your top priority. That's because, for most of us, it's quite easy for life to get in the way.

In fact, it's practically normal for us to neglect ourselves more than anything else. Moreover, some of us are completely unaware of the importance of physical self-care and are ultimately oblivious to the ideas and strategies to nurture ourselves. That's why we need to be intentional when it comes to our wellness.

The good news is that it's not too late to turn things around. And it starts right here, right now, since you're about to discover the most essential, effective physical self-care ideas.
Let's get started.
The Best Physical Self-Care Ideas
Let's face it: the pursuit of happiness is anything but effortless, especially when we attempt to chase down our ambitions and aspirations.

That's why so many of us are on a never-ending chase for more work, productivity and success. But trying to do everything means doing nothing well.

Our minds and bodies are left exhausted without much to show for it. Not exactly conducive to an ideal lifestyle if you ask me! That's why it's so important to implement these physical self-care ideas.
Physical Self-Care Ideas
Recommendations
Healthy Diet
Decrease sugars, increase fruits
Make healthy substitutions
Prep healthy snacks in advance
Exercise

At least 150 minutes of moderate, aerobic activity weekly
Avoid exercise before bedtime
Sleep
At least 7 hours daily
Water
Approximately 2-3 liters daily
Skin Care
Cleanse, Tone, Moisturize
Use sunscreen
Bath Ritual
Avoid hot shower if skin condition/dry skin
Check-Ups
Regularly, based on health / region
Summary of physical self care Ideas
1.A healthy diet is vital for physical wellness
We need a balanced diet to prevent disease and fatigue, and for our bodies to function adequately. Even if you make simple changes, they'll likely be very beneficial. For instance, you could start by decreasing sugars, eating more fruits, grains, and vegetables, and consuming an adequate amount of proteins.

As often as possible, replace saturated (usually solid and from animal sources) with unsaturated fats (usually liquid and from plant sources.

Additionally, making small substitutions such as replacing mayo with mustard, butter with margarine, white rice with brown, milk chocolate with dark chocolate, and using more egg whites instead of the whole eggs will likely make a very positive impact.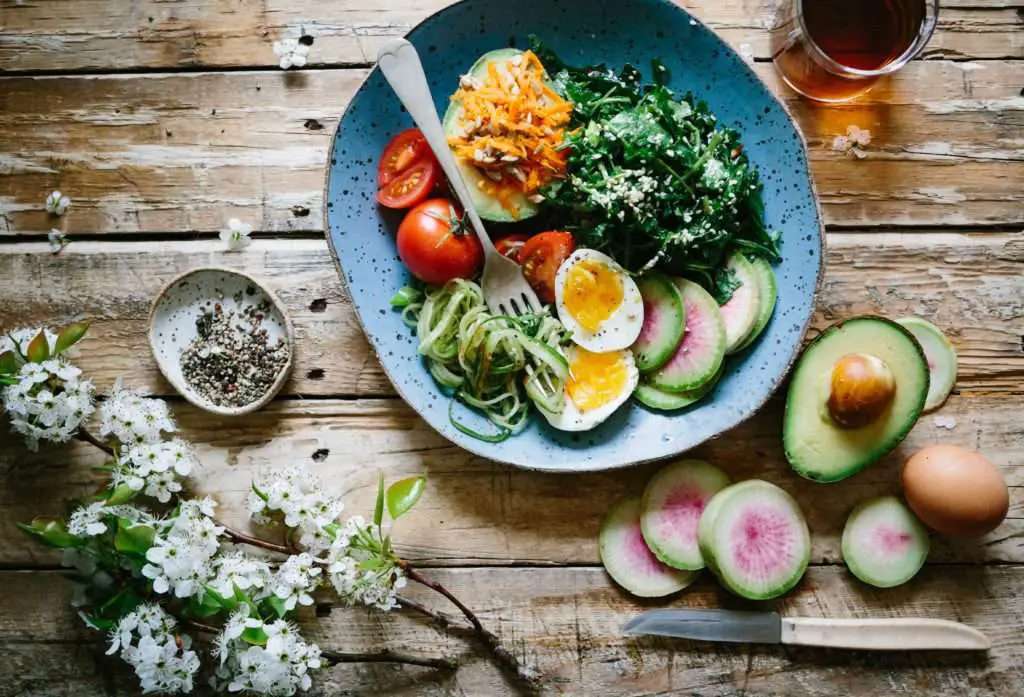 "Self-care is not self-indulgence, it is self-preservation."- Audre Lorde.
Another great tip is to prepare healthy snacks beforehand. That's because if you wait until you're hungry, you'll likely grab the first thing you can.

Also, consider using supplemental vitamins and minerals regularly especially if you have dietary restrictions.
Although having a healthy weight is advisable, you should avoid extreme dieting, excessive exercise, and having unrealistic expectations.

These physical self-care ideas are not complex but will surely boost your overall health.

A BMI of above 25 kg/m2 is associated with a higher prevalence of multiple chronic conditions, cancers, infertility, and shortened life expectancy. In fact, for an optimal health experience, weight increases during adulthood should be avoided (Skerrett & Willett, 2010). 

Related Article: List of the best foods to eat for a healthy diet.
2.Develop an exercise routine to protect your physical health
A healthy adult needs at least 150 minutes of vigorous aerobic activity weekly. With time, this should increase in duration and intensity. Undoubtedly, your body thrives with movement and activity.

Thus, spending a lot of time inactive is almost guaranteed to affect your physical and mental health.
Exercise will improve your mood, strength, and endurance. Additionally, It will help you get a good night's sleep.

So, whether it's jogging, yoga, or dance, becoming more active is a physical self-care idea that's guaranteed to give you short and long-term benefits.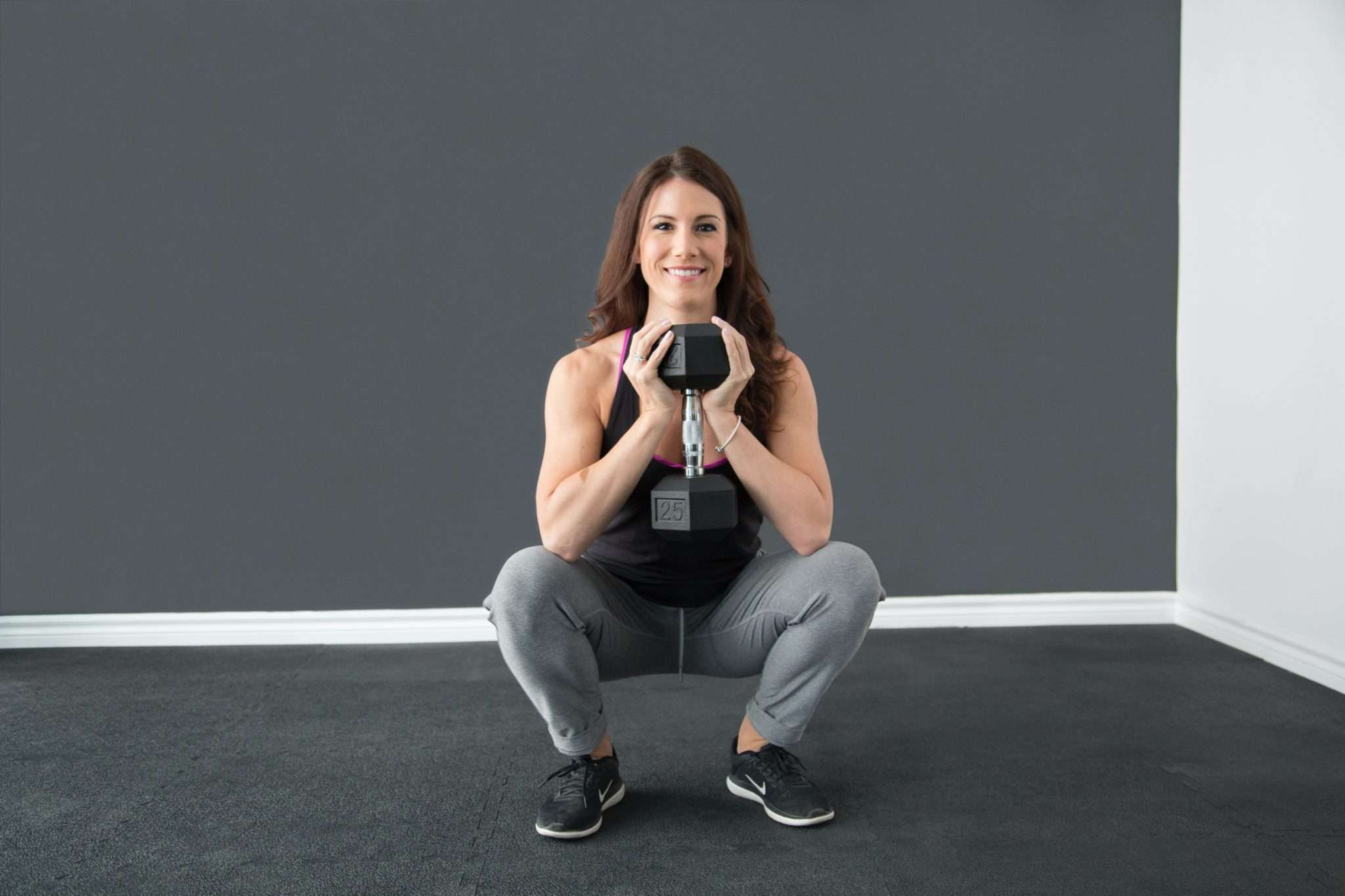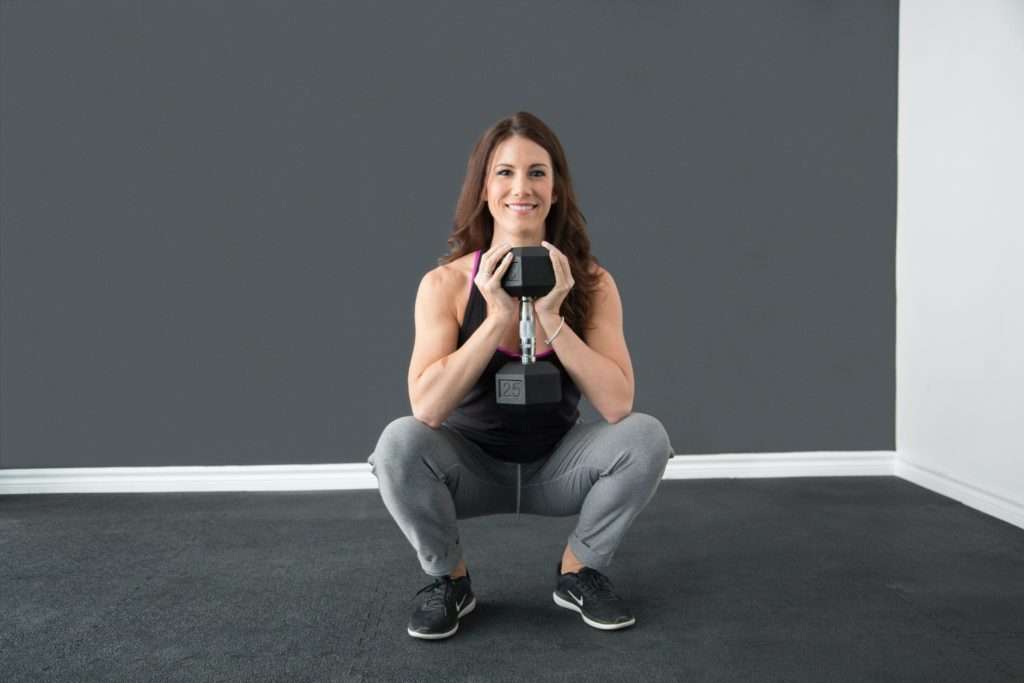 "Self-care is giving the world the best of you, instead of what's left of you."- Katie Reed
3.To be truly well, resting is not optional
Healthy adults need at least seven hours of sleep daily. Notedly, numerous studies have proven that adequate sleep equals increased productivity and creativity.

It also is essential for improving your mood, weight, immunity and mental health.
As such, try sticking to a sleep routine, even on weekends. Additionally, avoid the use of screens, alcohol, and exercise immediately before bedtime.

If you can, implement a relaxing routine before bedtime and avoid planning and brainstorming when it's time to sleep. Essentially, make the resting environment as relaxing and stress-free as possible.
4.Drinking more water is necessary for wellness
According to Mayo Clinic (2020), for the average man and woman, 3.7 liters and 2.7 liters respectively of fluid is the daily recommendation for temperate climates. However, about 20 % of that total usually comes from food.
 
Of course, this amount should be modified according to your health condition, environment, and exercise. However, for most of us, our water consumption is likely way below these requirements.

Thus, try to consume fluids throughout the day, even before you feel thirsty. Some studies even link increased water consumption to weight loss.

Regardless, the health benefits are numerous and range from increasing bowel movements and energy levels, and decreasing skin and urinary illness. You can even add some fresh fruit and herbs to your water if you must have some flavor.

The best way to increase your consumption is to actively incorporate it into your routine and by tracking your consumption. For instance, you can use a water bottle to know exactly how much you consume.

Additionally, try to always keep a bottle of water nearby, swap soda for water, add drinking a glass of water to your morning routine, or habitually after trips to the bathroom. Challenge yourself but be mindful if excessive water consumption before bed affects your sleep.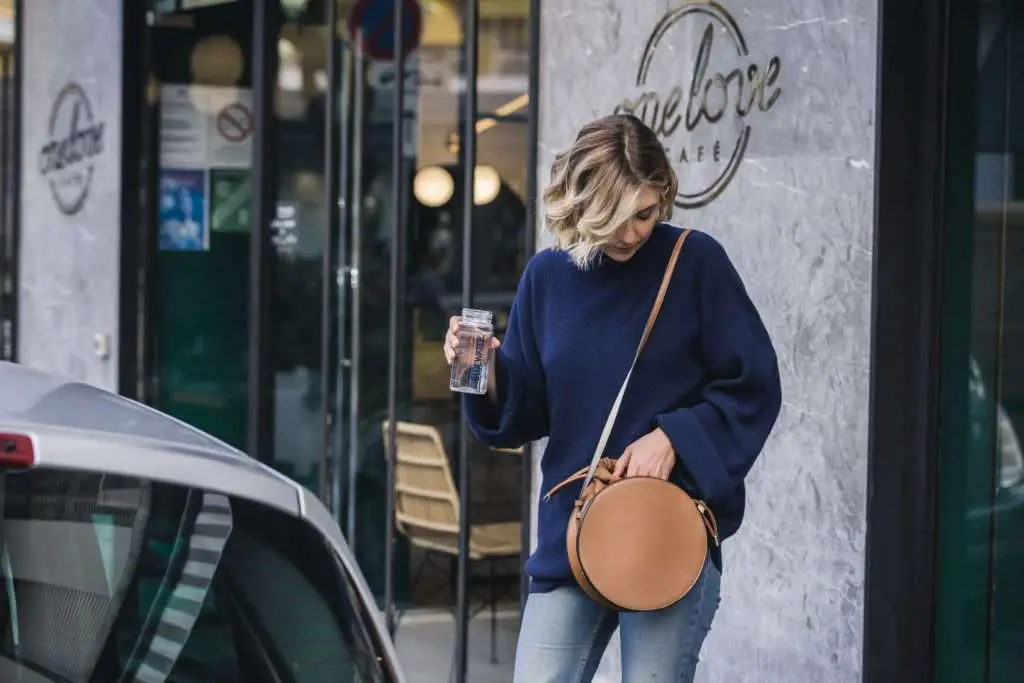 "Our bodies are our gardens, to the which our wills are gardeners." -William Shakespeare
5.Set up a skin care schedule to boost physical self-care
Your skin, especially your face, is more prone to scars, acne, and damage. This is especially true if you spend a lot of your time outside, exposed to the sun and pollution.

For many of us, it's quite easy for our skin to become a source of insecurity and social anxiety. Therefore, you should put extra effort into taking care of your skin and keeping it in optimal condition.

At the very least, invest in a good cleanser, toner, and moisturizer that is suitable for your skin type. Also consider exfoliating your skin 2-3 times weekly and using an antioxidant serum and eye cream.

Another one of my best tips is to buy and use a good sunscreen lotion. The sun causes so much damage to your skin and leads to dehydration and aging.
| Day | Steps | Night |
| --- | --- | --- |
| Cleanser | Steps 1 | Cleanser |
| Toner | Steps 2 | Toner |
| Antioxidant Serum | Steps 3 | Eye Cream |
| Eye Cream | Steps 4 | Treatments |
| Acne Spot Treatment | Steps 5 | Moisturizer or Night Cream |
| Moisturizer | Steps 6 | |
| Sunscreen | Steps 7 | |
Table 2: The best order for your skin care products

Unfortunately, most persons believe that only Caucasians should use sunscreen. 
The fact is, anyone can get skin cancer. Even though the prevalence is much lower, the prognosis is usually a worse in minority populations.

Also, excessive exposure to the sun can trigger melasma or other forms of hyperpigmentation. 
Depending on where you're from, you may even be ridiculed for using sunscreen lotions if you have a darker skin tone. However, have no shame in taking care of your skin, especially if you live in the more tropical regions. 

Oh, and use sunscreen lotions every day on your children too, before they go to school or participate in any outdoor activity. Teach them to take care of their skin and other physical self-care ideas while they are still young.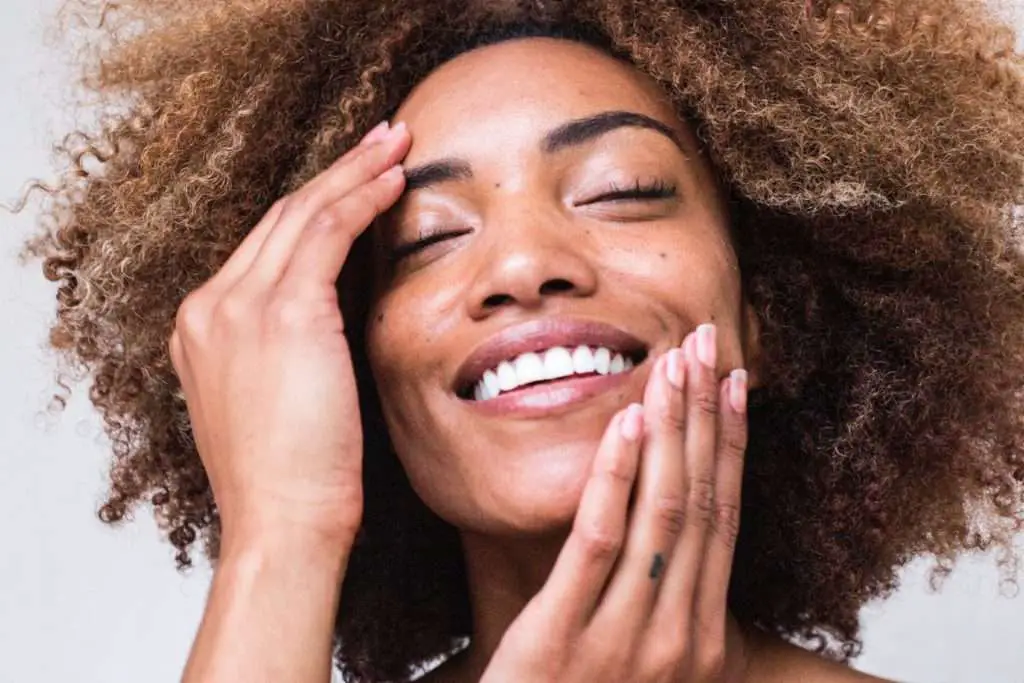 "I had to grow to love my body. I did not have a good self-image at first. Finally it occurred to me, I'm either going to love me or hate me. And I chose to love myself. Then everything kind of sprung from there. Things that I thought weren't attractive became sexy." - Queen Latifah
6.A bath ritual is great for your personal wellness
After a tough day out, what better way to relax your muscles than with a nice warm bath? Add the extra touch, with some special fragrances and make it a ritual.

This will help relieve your stress and worries and make you have better sleep. In addition, remember not to neglect your hands, feet, and hair.

Plus, getting a massage every once in a while, certainly won't hurt.
While there are benefits to having either hot or cold showers. Hot showers should be avoided if you have an active skin condition and if your skin is very dry.

According to research, cold showers may be beneficial for soreness, pain relief and depression (Shevchuk, 2008). It is also known to improve mood and attention.
Further, it likely has a very positive impact on the immune and cardiovascular systems. One study also showed that hot to cold showering also decreased the number of sick days (Buijze et al., 2016).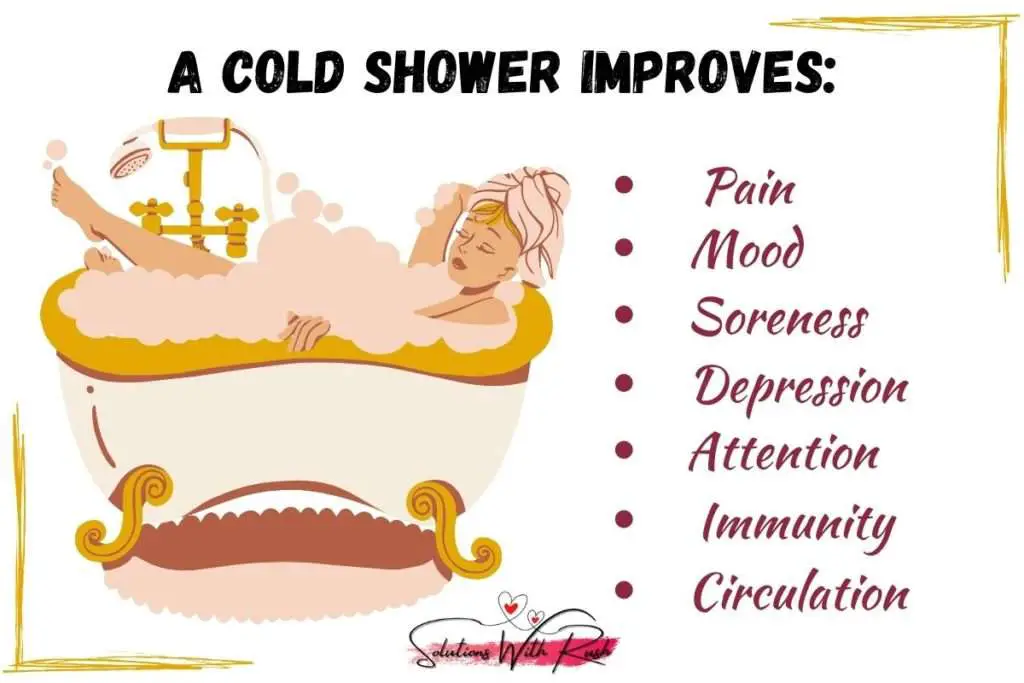 7.Get those check-ups
Always make time to do your regular medical check-ups to stay on top of your health. Although this may vary depending on your geographical area and overall health, waiting until you're sick to see the doctor is definitely not recommended.

Moreover, don't delay your routine screenings even if you don't feel sick. Preventative care and early detection of diseases are essential to increasing your life expectancy and quality of life.
Final words on physical self-care ideas to practice daily
You just discovered the best physical self-care ideas. However, a word of warning – just knowing what's required to care for yourself physically isn't going to make you any healthier or happier.

That's because the key is that you need to take action on what you just learned.

That's where self-discipline and a bit of sacrifice come in. As such, I encourage you to carefully review these strategies and then start implementing them right away.
Because the sooner you do, the sooner you'll start reaping the numerous rewards!
"The most important relationship is the one you have with yourself." - Diane Von Furstenberg
Related Posts
Why is mindfulness often undervalued?
Mindfulness is often ignored, yet it is one of the easiest things to do. This means that more people should be making an effort to practice mindfulness.

Yet it seems like this common advice is often overlooked. This is often because of people's misconceptions about what mindfulness is and the benefits that it offers.

Notably, the health benefits of mindfulness include stress reduction, anxiety relief, and depression therapy.
It can also improve your sleep, immune system, and cardiovascular health. So there are many reasons to give mindfulness a try. Read more about mindfulness and other spiritual tips for self-care.
What are some tips to improve my occupational wellness?
Work is an integral part of life, and it can define who you are. Undeniably, work can make our lives better in many different ways, such as giving us income and career satisfaction.

However, working long hours may also have negative consequences on our health and wellbeing.
This is especially true when we feel overwhelmed by occupational stressors that can lead to burnout. Fortunately, there are many occupational wellness tips that you can try out to help improve your work-related stress levels.

These include organizing your time, setting goals, and prioritizing work-life balance.
If you have any additional physical self-care tips, let me know in the comments below.
References
Buijze, G. A., Sierevelt, I. N., van der Heijden, B. C., Dijkgraaf, M. G., & Frings-Dresen, M. H. (2016). The Effect of Cold Showering on Health and Work: A Randomized Controlled Trial. PloS one, 11(9), e0161749.
Mayo Clinic (2020) Nutrition and healthy eating. Available here. https://www.thelawofattraction.com/self-care-tips/
Shevchuk, N (2008) Adapted cold shower as a potential treatment for depression, Medical Hypotheses, Volume 70, Issue 5, Pages 995-1001, ISSN 0306-9877
Skerrett, P. J., & Willett, W. C. (2010). Essentials of healthy eating: a guide. Journal of midwifery & women's health, 55(6), 492–501. https://doi.org/10.1016/j.jmwh.2010.06.01