Health coaching is becoming more popular. But, there are still a lot of misconceptions about what they do.
Health coaching is a profession that has been gaining popularity over the past few years. In fact, health coaching is an effective way to help you get more of the physical, mental and emotional benefits that come with living a healthy lifestyle.
Are you trying to lose weight, get in shape or improve your diet? If so, health coaching may be the answer.
Health coaches are professionals who help people make positive changes in their life and work to achieve healthier lifestyles. They can provide support and guidance on any number of topics including nutrition, exercise and even stress management.
But what is a health coach anyway? How do they work? Is health coaching even worth it? This blog post will answer these questions and more!
What is a health and wellness coach?
The term wellness coach is a broad and somewhat ambiguous one. And, this can sometimes cause confusion about what health and wellness coaching really is.
A wellness coach is a health professional who uses motivational strategies and psychological techniques to help others achieve their health and wellness goals.
Here's a self-care planner to improve your wellness, health and happiness. This resource will boost your productivity, gratitude and fitness. 
Who should work with a health coach?
Anyone who wishes to improve his or her life in some way could find benefit in working with a coach. This includes those who are looking for guidance on specific aspects of health and well-being. The most common reasons for working with a coach include:
Help losing weight or gaining muscle tone
Improving sleeping patterns
Decreasing stress levels
Managing anger and other emotions more effectively
Helping with managing unhealthy habits
Read Also: List of 5 unhealthy behaviors to quit ASAP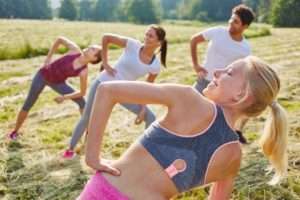 "Health coaches are the nurses of wellness revolutions." - James Maskell
A good wellness coach will take time to get to know you personally, will be nonjudgmental and will take into account your unique situation when offering advice.
What does a health or wellness coach do for you?
At its core, health and wellness coaching is a one-to-one relationship between a client and a coach to help guide them improve their well-being.
It's important to clarify whether the coach is medically trained or not, and if they are, what that means in terms of the services they offer.
Health and wellness coaching is a relatively new term which has evolved from the profession known as life coaches. A health coach typically does not need to be medically qualified.
However, most will have undertaken training with a professional coaching organization or have a university degree in the related field.
A health coach works with you to identify and set goals and then uses a specially developed program or routine to help you achieve those goals.
They will usually offer their advice over the telephone, web chat, e-mail or in person. The aim of coaching is not just to 'fix' problems. But, rather develop a people's inner resources so they can deal with the issues in their own lives.
"Coaching turns problems into challenges, challenges into opportunities, and opportunities into gifts." - Milton Erickson
How to find a health coach to meet your needs?
The rise of the health coaching industry has been fueled by people becoming more aware of their own need to take responsibility for their health and well-being.
People are looking for new ways to improve themselves, whether that's through improving diet or increasing exercise levels.
Wellness coaching is not a magic bullet and the most effective coaches will help you make lasting lifestyle changes, rather than just giving you quick-fixes.
The best health coaches will work with you over time to develop your own healthy habits and behaviors, so that in the long run you do not need their support. Notably, the long-term benefit of health coaching is still debatable.
Questions to ask your potential health and wellness coach
If you're considering working with a coach, it's vital to ask the right questions and make sure you're both on the same page.
The key thing is that you feel comfortable and confident in their abilities and that they understand your own needs and goals.
The following are some examples of questions that will help determine whether meeting with a coach is right for you: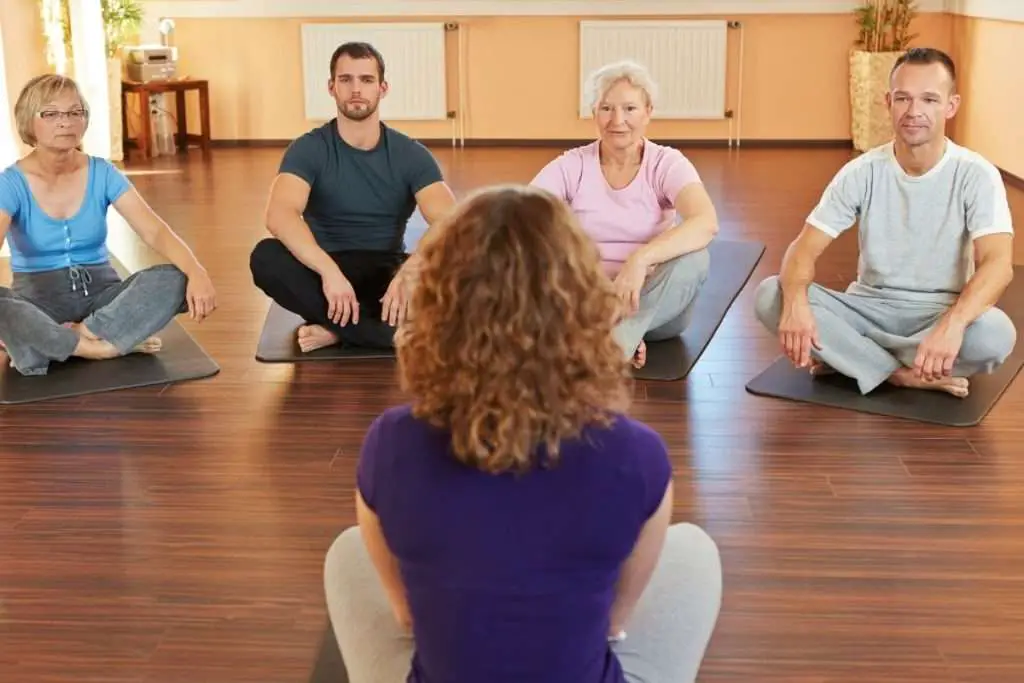 "Health coaching is the bridge that takes you from wanting something to actually achieving it." - Unknown 
What types of experts do you rely on for your information?
How would you define the term wellness?
What are your key focus areas if I were to work with you as a coach?
Who else might I meet at your practice that could help me reach my goals?
What is your philosophy of wellness coaching?
What type of people work with you as coaches and what are their credentials?
How do you support people to reach their goals?
A successful relationship between a health coach and client will be built on trust. Even if the person seems like the perfect fit for you, there is no point in going ahead if you don't feel that the relationship would work.
Notably, a health and wellness coach is different from a therapist, dietician or psychologist. If you are looking for support for more serious issues such as addiction or depression it would be best to find one who has the relevant experience and qualifications in that area.
Are health coaches regulated?
No, health coaching is not regulated in the same way that more 'established' professions such as counselling or psychotherapy are.
However some of the leading organizations in this field do have their own ethical frameworks which members must adhere to.
What are the costs of hiring a health coach?
The cost of health coaching will vary depending on the experience of the coach, their support team and whether they offer group or individual appointments.
You should be able to find a range of quotes online but it's important to bear in mind that quality is usually equal to price.
Health coaches are not regulated so it's vital to check what qualifications your coach has and who they're associated with.
Be wary of anyone advertising as a wellness coach without any qualifications, as the term is increasingly used by unqualified persons to promote themselves online.
"Coaching is unlocking people's potential to maximize their own performance. It is more often helping them to learn rather than teaching them." - John Whitmore
Is health coaching worth it?
The right health coach can be a great 'health guru' for you, who's full of ideas and support. If they are experienced, qualified and skilled in working with people to develop healthy lifestyle changes, they could make the difference between your success or failure.
As you'd expect, some coaches are better than others so it's important to approach things like this like you would when looking for any type of professional service.
Do your research, get recommendations from people who have worked with coaches in the past and ask to speak with some former clients before signing up.
If coaching sounds right for you, don't expect overnight success, but do be prepared to offer full support to your coach so they can assist you on your health journey.
"Coaching works because it's all about you. When you connect with what you want and why- and take action - magical things can happen." - Emma-Louise Elsey
What are the challenges of working with a health coach?
The biggest challenge for most people while working with a health coach is that they are not used to receiving support.
Many of us have spent most of our lives trying to do things on our own. Thus, receiving advice can be seen as an insult, even though it's usually well-meaning.
If you feel like this, try to put aside your pride and recognize that with the right guidance, you could achieve much more than you can on your own.
According to research, health coaching has been shown to provide real benefits, including the modification of several important risk factors for diseases (Gordon et al., 2016).
"Coaching can take you to uncharted territories that you never thought you would go to." - Betty Lam
What are the benefits of health and wellness coaching?
Many people work with a health and wellness coach to help them make big lifestyle changes, such as giving up smoking or drinking heavily.
Others may have been diagnosed with a chronic illness that requires major lifestyle adjustments if they are to live successfully with their condition.
Health coaching can be beneficial for anyone who wants to achieve something significant in their life and feels they need some extra support to do it.
Health coaches often help people to understand why they engage in destructive behaviors and how they might change these habits for good.
It's best to be patient with yourself and work hard at trying new things – which is where a health coach comes in!
If you're struggling to find the motivation to make healthy changes then it's time for a fresh start and working with a coach can get you back on track.
Some people might need more help than others. As such, health coaches are experienced at differentiating their support levels depending on what's needed.
Related: How to create a personal wellness plan.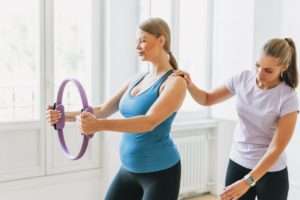 "Each person holds so much power within themselves that needs to be let out. Sometimes they just need a little nudge, a little direction, a little support, a little coaching, and the greatest things can happen." - Pete Carroll
Final words on health coaching
In conclusion, one of the most important things to bear in mind as you make some positive changes to your lifestyle is that it's a journey.
It takes effort and motivation but with the right help from friends, family or even strangers, some people can do some pretty amazing things.
However, sometimes we need a little extra health and that's where health coaching could be beneficial.
Health coaching, when performed by a qualified professional, can be an effective way to help you achieve your health goals.
If coaching sounds like something that would be useful to you then don't expect overnight success. But, do be prepared to offer full support to your coach so they can guide you on your health journey.
Have you ever considered hiring a health and wellness coach? Let me know in the comments below.
Related Topics
What is the importance of personal wellness?
It has been proven that people who are in better health tend to be more productive, better at their jobs and have higher self-esteem.
Luckily, there are many ways that you can prioritize your personal wellness. But, one way is by taking time out of your day to focus on yourself. This might mean spending some time meditating, doing yoga or even reading something inspirational. Read more
What is the importance of self-care?
A lot of people think that self-care is an indulgent activity reserved for when you're feeling good. But, in reality it's a necessity to keep yourself healthy and happy.
When you take time for your well-being, not only are you taking care of your physical health but also your mental wellbeing. It's important to make sure that both aspects are taken care of because they work hand-in-hand.
Related: Self-care tips
Reference
Gordon, N. F., Salmon, R. D., Wright, B. S., Faircloth, G. C., Reid, K. S., & Gordon, T. L. (2016). Clinical Effectiveness of Lifestyle Health Coaching: Case Study of an Evidence-Based Program. American journal of lifestyle medicine, 11(2), 153–166.