"People with goals succeed because they know where they are going – Nightingale."
A successful leader has the ability to effectively manage and develop relationships with their employees. Leadership can be improved through experience and education. But it's important that you have a solid foundation of good traits that will help you succeed as a leader in your career. Here are some long term leadership qualities and skills that I think are important for leaders to master.
If you haven't yet, be sure to use this link to check out my post on short-term goals for leadership and personal development.
As you continue to develop personally, it is important to fully understand the influence of your role and find ways to motivate and evaluate others. 
You can't all become RENOWNED leaders but you can all become BETTER.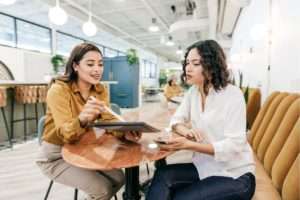 Always work on creating a better version of yourself.
Integrating the long term leadership qualities below will help you improve as a leader while maintaining morale and integrity. 
For each goal, it's crucial to set a specific timeline to encourage compliance. 
Target Area
Development Goal
Action Steps
Become an effective communicator
1-Improved oral and written communication

2-Be aware of non-verbal communication

3-Become an engaged conversationalist

4-Gain experience
Practice, practice, practice

Be conscious of body language and gestures

Listen more

Avoid dominating conversations

Eliminate condemnatory remarks

Seek more opportunities for public speaking
Improve expert power
1-Create a culture of learning

2-Possess the necessary credentials

3-Increase your knowledge
Actively research

Get certified

Learn more about your organization/field of work
Develop self-awareness
1-Know your strengths and weaknesses
2-Keep the lines of communication open
3-Avoid assumptions
Be open to suggestions and alternative viewpoints

Recognize and admit when you're wrong

Gather as much information as possible before making judgments
Long Term Leadership Goals
What are long-term goals?
Long term goals are complex, challenging goals that take time to accomplish. In fact, it usually takes at least 12 months to accomplish long term goals. Some authors argue that long term goals take as much as 3 to 5 years to accomplish.
As such, long term goals require a high degree of effort and dedication. In fact, they may have many obstacles to overcome and may involve particularly challenging activities.
What is the purpose of long-term goals?
Long term goals can help you identify your strengths and weaknesses, while also helping you plan for the future. 
Consequently, setting long term goals is essential for your success, since they help you stay focused on the bigger picture and motivate you to make progress towards your ultimate vision of success.
Here's a Best Seller guide on the 21 practical laws of leadership with specific steps that can be applied at work, in the community, family or church. It also comes with an excellent workbook to help you stay on track.
Benefits of long term goals for effective leadership
Long term goals for effective leadership:
Strengthens your leadership qualities and skills.
Drives you to work hard
Assists in achieving success by helping you determine the steps necessary to accomplish your goals.
Improves your decision making ability.
Helps you identify personal strengths and weaknesses.
Where do leaders go wrong when setting long term goals?
People often set too many long term goals or have unrealistic expectations that can't be achieved within their desired timespan. Additionally, many persons often set unclear objectives when defining their long term goals.
Without a clear understanding of what you want to accomplish, it is difficult for anyone else to help you in achieving your long term goals.
Long term leadership qualities for success
Three of the main long term leadership qualities for success include: 
Become an effective communicator
Improve expert power
Develop self-awareness
Communication is at the center of being an effective leader.
Long term leadership goal: Become an effective communicator
As a leader you will be judged on your ability to connect with others. In fact, effective communication ensures that your message is conveyed and perceived as intended.
Additionally, it will cause the other person to feel as it you're taking the time to understand them. 
Being an effective communicator will help you to motivate, inform and effectively solve problems.  
Would you like to ease tensions during crises? 
Start by improving your ability to communicate assertively and to appeal to the emotions of your audience (Robinson, 2016). As such, it's an important leadership quality that you should work on developing. 
Keep reading to learn how you could make effective communication your superpower.
Leadership Qualities: Objectives for Success
Improve oral and written communication for long term success
Social media and other digital resources that are at your fingertips can help you improve your communication skills and leadership qualities. 
Remember to give more attention to your areas of weakness and also consider paid resources. 
Also, good communication skills are developed- not innate- so practice, practice, practice. 
Also, consider limiting the use of improper grammar even for informal conversation. If you don't, it may become customary. 
Note, not all communication is constructive so develop the art of knowing WHEN and HOW to contribute to a conversation. 
Think about how your words may be perceived, and how necessary and helpful they will be to others.
Improve non-verbal communication for long term success
Improving your non-verbal communication will not only improve your appeal to another person's emotions but it will also help you form better connections. 
To avoid negative and inconsistent mannerism, it is important to be incessantly conscious of your body language, gestures, posture, and intonations. 
Additionally, you should make every effort to control your personal emotions, facial expressions and to be cognizant of the body language of others. 
Notably, you may be unaware of the areas that need correcting so try analyzing any video recording of yourself, practicing in front of the mirror or asking someone else to assess you.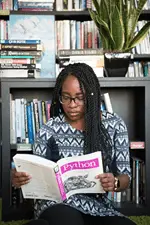 "Successful leaders, successful communicators engage both the minds and the hearts of people." - Lee J Colan  
Being an engaged conversationalist for long term success
Great communicators maintain focus and give relatable feedback. This quality will let others know that you are actually hearing and trying to understand their concerns. 
Perhaps even more important, is to actively avoid dominating conversations and condemnatory remarks. 
Also, you need to constantly develop the art of accepting and controlling your emotions and maintaining composure under pressure.  
Try to deliberately implement this in your professional and personal relationships until it becomes customary.
Read also: 23 Simple tips to control negative emotions.
Gain experience for long term success
Want to expand your experience and leadership abilities? 
Start by actively seeking and grasping every opportunity, despite the size of the audience. 
In fact, public speeches, practicing in front of family members, or simply scheduled go-lives on social media will go a long way. 
Work at it as if you already have an important event planned so when you actually do, you'll be more than ready.
Long term leadership goal: Improve expert power
Expert power is "power resulting from specialist skills or knowledge." 
I'm sure you've heard it time and time again, knowledge is vital! 
It really is – well at least for most of us. As a leader, it's undeniable that your competence will be judged by the advice and the guidance you give.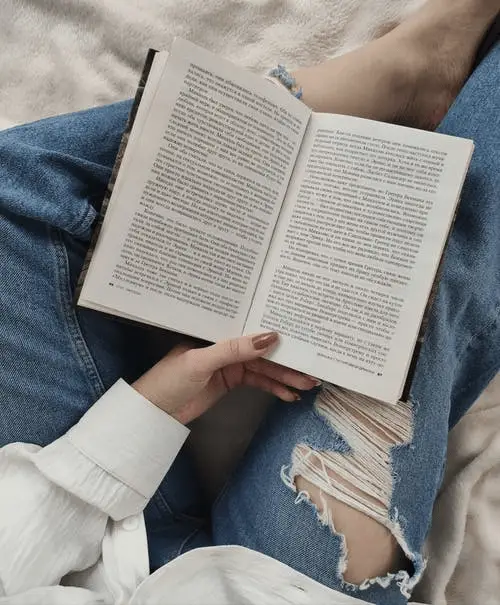 Regardless of what your role is, what can you do to be the go-to person for any problem relating to your field? How can you improve your reputation? Expertise requires significant time and effort. Additionally, you will need to consistently update and refresh your skills for long term success. 

Note, when others perceive your expertise, they will gain more confidence in your abilities. As such, it will be much easier to inspire and invigorate them (Mind Tools Ltd, 2016).
Leadership Qualities: Objectives for Success
Create a culture of learning for long term success
To improve your leadership qualities, make a long term goal to diligently seek knowledge from reliable sources at every opportunity. 
Actually, maintaining your curiosity will help you develop a passion for research and self-learning. 
Additionally, try to become more familiar with current events and popular topics. Although often controversial, being politically and culturally conscious will harvest greater rewards.
Read also: How to evaluate the accuracy of health information. 
Possess the necessary credentials for long term success
Proof of expertise will increase your confidence and credibility. In addition, it will portray your dedication and commitment. 
Depending on your professional aspiration, certifications and making others aware of your achievements and experience will increase your opportunities. 
While doing this, caution should be taken to avoid arrogance and a false sense of superiority.
Gain knowledge about the institution for long term success
Regularly attending meetings and workshops will demonstrate your commitment to the organization and your desire for its success. Moreover, valuable insight in times of crisis will prove your preparedness for even greater responsibility.
Consciousness of the attributes that facilitate successful leadership and those that hinder performance are vital. 
Having an unyielding desire for self-betterment, humility, calculated risk-taking and composure during trials are fundamental for successful, highly esteemed leadership.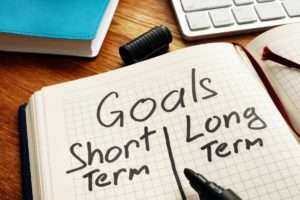 "Leadership is the capacity to translate vision into reality."- Warren Bennis
Long term leadership goal: Develop self-awareness
Another long term goal to boost your leadership quality is to develop self-awareness. It is the ability to effectively see yourself as others do. Essentially, self-awareness is knowing yourself. 
That includes having a clear picture of who you are and how you respond to certain situations.  
The surest way to develop self-awareness is through self-reflection. 
This long term goal is vital for effective leadership since it provides clarity for decision making.  Now, let's discover how you can develop self-awareness. 
Leadership Qualities: Objectives for success
Know your strengths and weaknesses for long term success
To develop self-awareness, be objectively more open to suggestions and alternative viewpoints. Take caution, however, of allowing others to take advantage since it can become a weakness.
However, be willing to recognize and admit when you're wrong.
Know your strengths and weaknesses. Regardless of what the task is, you must identify which of your skills will contribute to a successful completion.
Keep the lines of communication open for long term success
Additionally, self-awareness can be enhanced by keeping an open line of communication with friends, family and colleagues. 
These individuals often have a great deal of insight about our personalities that we either fail or refuse to see ourselves.
Avoid assumptions for long term success
Lastly, be wary of assumptions since they can cause confusion and distort reality. 
To help avoid this obstacle, gather as much information as possible before making judgments.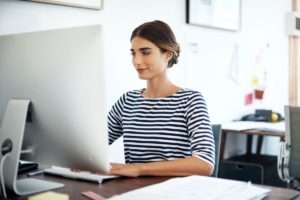 "The quality of a leader is reflected in the standards they set for themselves - (Ray Kroc, n.d.)." 

Final words on long-term leadership goals for success
As a leader, your role is multifaceted. You are responsible for encouraging others to take action and motivate them towards your pre-determined goal or objective. 
It's not at all easy! The process requires patience, foresight, and well thought-out tactics. The effectiveness of your leadership style will depend on several factors including the work ethic you possess, your level of intellect, and most importantly how much experience you have under your belt.
As such, it's crucial to remain committed to self-development and always have long term goals for greater success.
Read also: 36 Personality traits to become successful people.
Let's hear your opinion on this topic in the comments below. What leadership qualities are stopping you from being a more effective? If you found this post useful, others probably will, so thanks for sharing!
Related topics
What leadership skills do I need to excel immediately?
Are you looking to get started quickly and excel as a leader?
If so, it's important that you understand the short-term goals that will equip you with the skills needed to get the job done. 
Some of these short term goals include developing your interpersonal skills, investing in personal development and identifying your strengths and weaknesses. Read more
What are the dangers of destructive leadership?
Unfortunately, destructive leadership is much more prevalent than you believe. In fact, destructive leadership can lead to dysfunction and chaos in the workplace, which causes lower morale and productivity. 

The worst part is that if nothing is done to correct destructive leadership, a vicious cycle often continues and creates a toxic environment with inefficient leaders and demotivated employees. Read more
References
Mind Tools Ltd, (2016) Building Expert Power, Available at: https://www.mindtools.com/pages/article/newLDR_04.htm (Accessed: 30/12/2020)
Padilla, A. et al., (2007) The toxic triangle: Destructive leaders, susceptible followers, and a conducive environments, The leadership Quarterly, 18(3), pp. 176-194
Robinson, L., et al., (2016) 'Effective communication: Improving Communication Skills in Your Work and Personal Relationships', ORG., Available at: http://www.helpguide.org/articles/relationships/effective-communication.htm#resources (Accessed: 31/12/2020)